Advantages of a single speed!
Cycling is a constatntly evolving field, the years have seen many inventions with the aim of improving the speed and comfort of cyclists. These inventions are generally carried out despiste of the weight and easy maintenance. This is where single speed makes perfect sense.
Returning to its roots, single speed is inspired by the first forms of bike, as it can be seen with the old riders of the Tour de France or the bikes for children. Indeed, with the adapted ratio a singlespeed remains versatile, lets you climb the slopes or spin on the plain.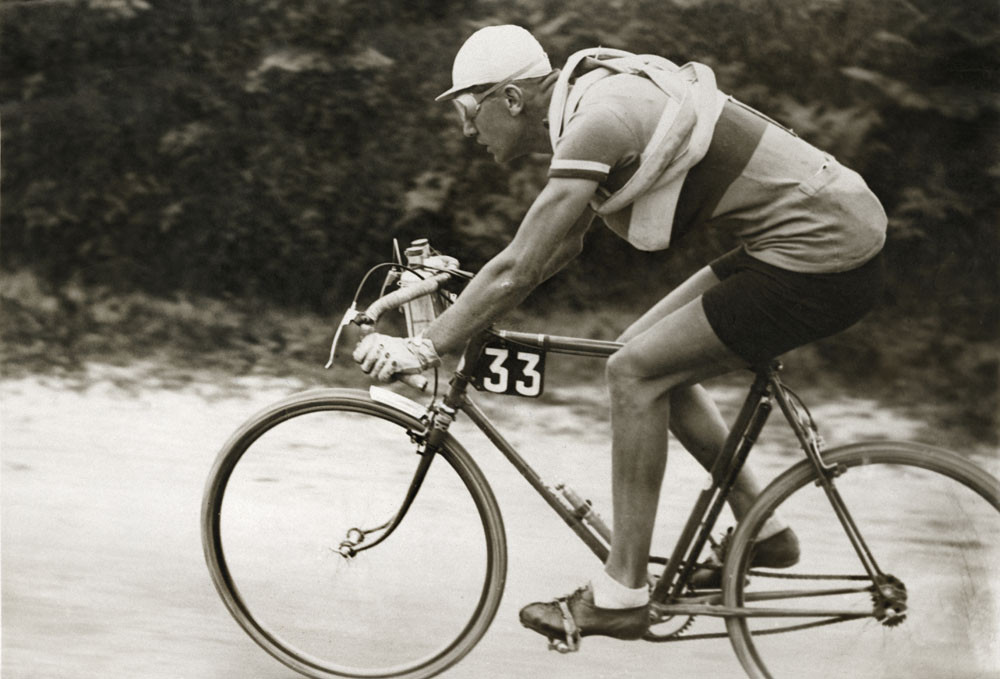 André Leducq, two times winner of Tour de France (1930 & 1932)
The single speed has the advantage of being lighter due to less number of components. Moreover, this restriction also makes it possible to select the best components( stiffness and resistance). Besides, ensures that the chain is not twisted by a chain link which can be adjusted to the millimeter in order to obtain the most efficient transmission. As a result, single speed are less nosiy.
Here are some models specially designed to achieve the best performance :
SRAM OMNIUM crankset- To maximise the performance on the track, 7050-T6 aluminium alloy- solid and rigid, weighs on 825g.
RIDEA 3D crankset -

Used by the Japanese national track team. The RIDEA 3D cranksets are fully CNC machined, optimizing weight reduction and resistance, with aluminum 7150-T7 for cranks, for a weight of 540g.
One of the other great advantages of the single speed bike is the easy maintenance and assembly, because the small number of parts and the simple mechanics of the transmission ensures quick and reliable review.